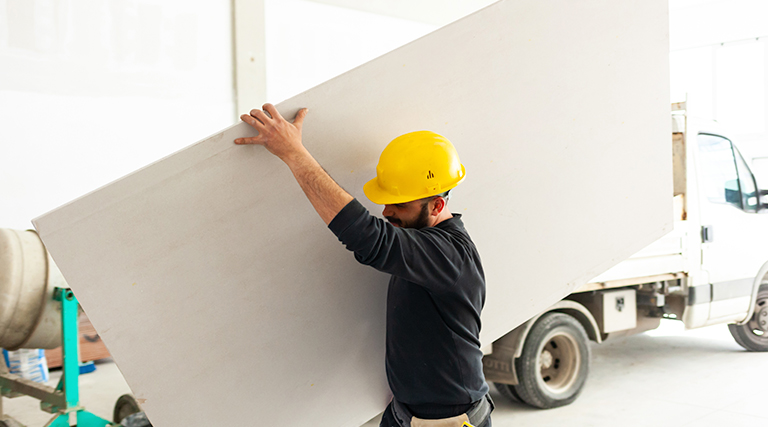 TapeBuddy at Habitat
By Buddy Tools on July 2, 2019 in Drywall Tape
Nellie is from the Battle Creek MI area and has worked with Habitat for Humanity for many years. In fact, she's one of the crew chiefs. A few years back she was introduced to the TapeBuddy tool and started using it on their projects. She commented that it's hard to find people that know how to tape drywall correctly. Some think they do but not so. The TapeBuddy helped them solve the problem.
"We were busy using the TapeBuddy today at Habitat.  One of the girls I work with bought one too.  I had to put a second coat over some inexperienced taping done earlier without the TapeBuddy and had to fix a dozen blisters."
Nellie started using our tools for all their drywall projects because they help eliminate the repairs and made the project fast. Sometimes she has people help that think they know how to tape drywall but as you can tell really don't.
So here we are a few years later and I asked Nellie if they were still using the TapeBuddy tools on the projects.
"We sure are! They work so well especially for newbies."
If you help with a Habitat group you might mention how easy this simple tool makes taping drywall. They will soon find out it saves them time and make the project easier to tackle. We have special tool packages and pricing for Habitat work crews and all faith-based mission teams working with disaster relief efforts. Contact our office for more information.